Electrical engineers are the key thread that keeps the wheel of technology advancements rolling. India is one of the world's fastest-growing industrialised economies, with increased demand for electrical engineers in the public and private sectors. According to a report, the Indian electrical equipment industry will grow at a 12% annual rate to USD 72 billion by 2025. Though all electrical engineers have the same core industry knowledge, you can further specialise your job by choosing numerous career pathways.
Learning about these career prospects would help you determine how to get an entry-level electrical engineering job. Read further on how to land your dream electrical engineering job, understand several roles and responsibilities of an electrical engineer, and various electrical engineering career paths.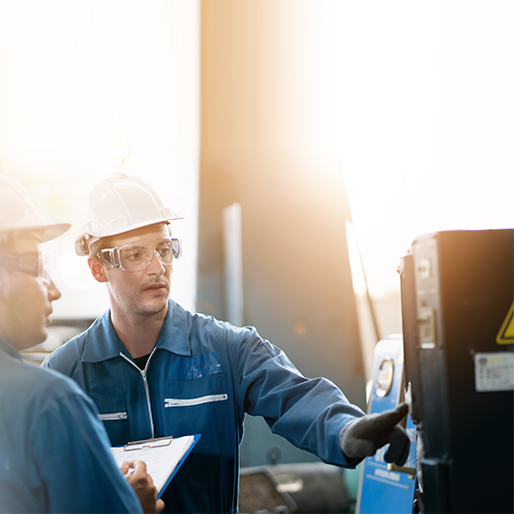 Top 3 Tips to Stand Out and Land Your Dream Electrical Engineering Job
Being an ambitious electrical engineer, you must have always wondered how to become the best electrical engineer. Here are some proven tactics to increase your chances of landing an entry-level job in this profession.
Engage in work-study and field projects
Consider a work-study program to obtain hands-on experience in an electrical engineering workplace before graduating. Acquiring this training and experience can help you develop valuable insights and an in-depth understanding of the industry.
Enhance Your Electrical Engineering Skills
These skills are problem-solving, communication, analytical, and technical abilities, including software skills like MATLAB & Simulink, AutoCAD electrical, OrCAD, etc.
Create Customised Resumes
Make each of your resumes specific to the position you're looking for. Tailor your CV to the career track you want to pursue. For example, if you're going for a specific job designation that focuses on instrumentation, emphasise your instrumentation skills and competencies on your CV.
Job Responsibilities, Requirements and Skillset
Electrical engineers are responsible for developing, designing, and testing electrical devices and equipment such as power generators, communications systems, motors, navigation systems, and electrical systems for automobiles and aircraft. They are also in charge of producing, researching, and developing various gadgets, systems, and infrastructure.
Typical job responsibilities include-
Developing, operating, installing, or upgrading electrical instruments, equipment, modules, or systems for industrial, commercial, or residential use.
Operating computer-aided design or engineering software and equipment to execute numerous analytical and technical activities.
Interacting with stakeholders, engineers, customers, and others about ongoing or proposed engineering products or projects.
Drafting electrical system specifications, technical drawings, or topographical maps to ensure that installation and operations correspond to regulations and client needs.
Guiding or supervising installation, manufacture, construction, maintenance, documentation, support, or testing activities to ensure compliance with standards, regulations, or customer requirements.
Report writing and data collection for ongoing and prospective electrical engineering projects and research.
Establishing specifications for electrical equipment and materials procurement.
Supervising or mentoring members of the project team.
Estimating material, labour, or construction costs to prepare a budget.
Skills and requirements include-
Demonstrated expertise as an electrical engineer.
Practical experience with design and computation software.
In-depth understanding of electrical manufacturing operations.
Problem-solving skills.
Knowledge of electrical engineering codes and safety regulations.
Paying meticulous attention to problems at hand.
Excellent communication and leadership capabilities.
A bachelor's degree in electrical engineering.
Top 6 for Electrical Engineers
Several electrical engineering career profiles open up for individuals based on their expertise once they accomplish the basic academic requirements. Electrical engineers work on various projects throughout their careers, including computing, robots, cellular devices & networks, navigation systems, etc. The following are the most in-demand electrical engineering job profiles-
Electrical Engineer
The electrical engineer serves in various operational divisions engaged in manufacturing, developing, and installing electrical products.
Power Engineer
The power engineer is in charge of designing, developing, and maintaining electrical components such as power electronics, transformers, generators, motors, etc.
Micro Electrical Engineers
They work on the design and microfabrication of miniature electronic circuit components.
Instrumentation Engineers
They are responsible for designing the pressure, temperature, and flow measuring devices.
Telecommunications Engineer
A telecommunications engineer specialises in transmitting data and information by optical fibre or cable.
Electrical Design Engineer
An electrical design engineer is someone who develops new electrical systems for a wide range of applications. They are predominantly in charge of establishing system specs and layouts.
Conclusion
Electrical engineering is the field for you if you enjoy experimenting with machinery or bringing them to action. Electrical engineering teaches you how to master electronics and any electrically operated gear. It finds its applications in almost every industry, including power generation, industrial wiring and automation, solar systems, automobile electricals, consumer electronics, space programs, etc.
It comprises the most complex machinery to the simplest machines and is used to make anything from the most complicated equipment to the simplest things. With the information mentioned above, you are on your way to acquiring an entry-level electrical engineering job.